Scrap the Sticky Notes.
Retire Reminders.
OnQueue is here to help you find your rhythm.
Our web-based software platform is designed by clinicians for patients to optimize the entirety of the patient journey.
From receipt of referral through approval through ongoing maintenance, OnQueue works seamlessly to drive patient care FORWARD.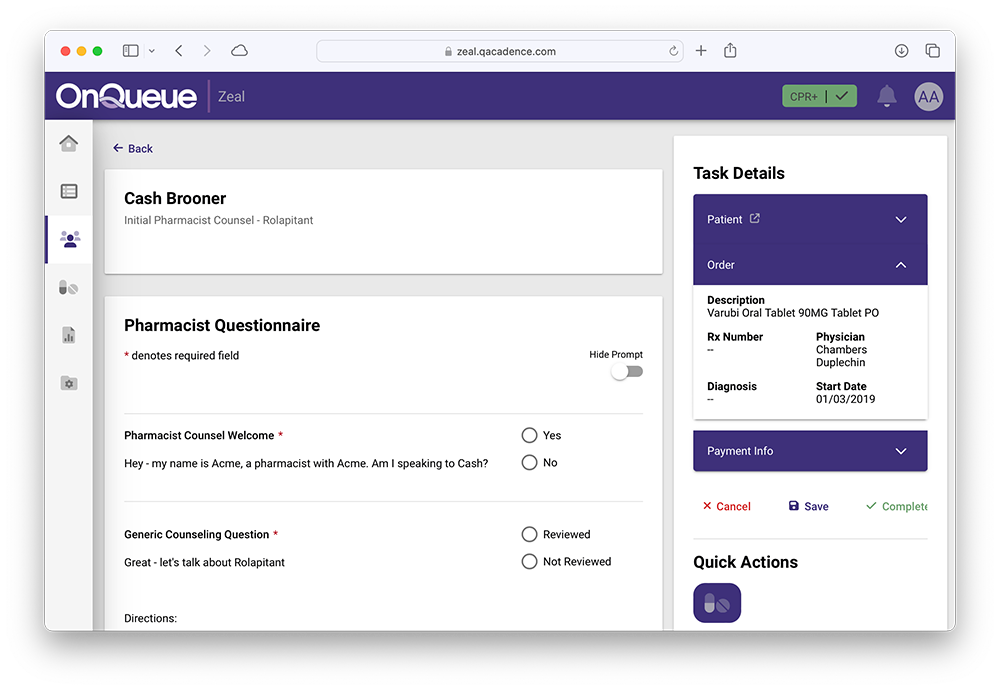 Why OnQueue?
Workflow
Management

Curate the patient journey
Learn More

Customized Journeys

Clean, personalized,
conversations
Learn More

Integrations

Connect with resources
WHEN you need them
Learn More