Task-Based Communication
Create tasks at the RIGHT time for the RIGHT team
Trigger data capture events for Intake, BI/BV, Adjudication Management, Patient Assistance Management, Welcome Call, Ongoing Adherence, and AdHoc Clinical Management.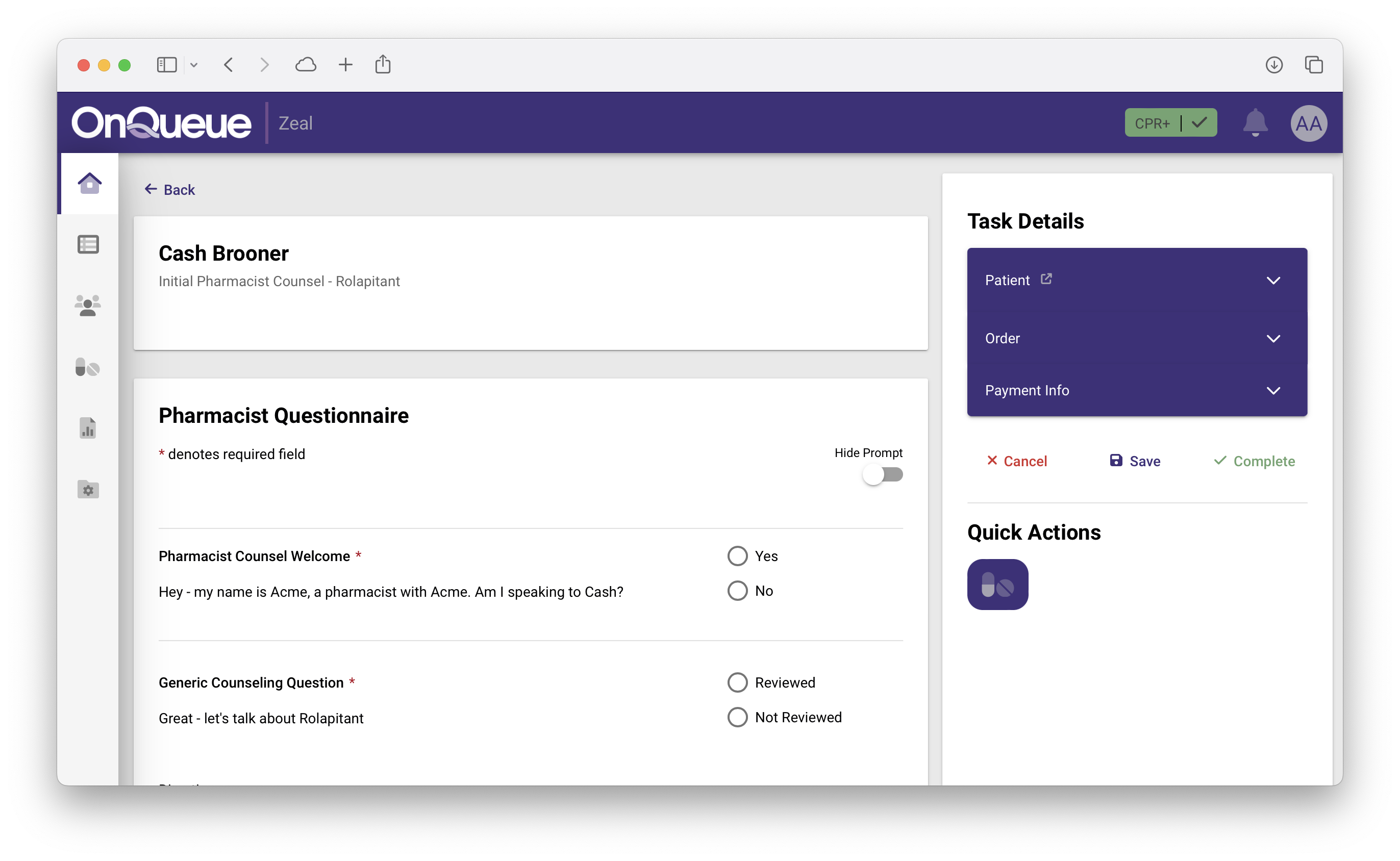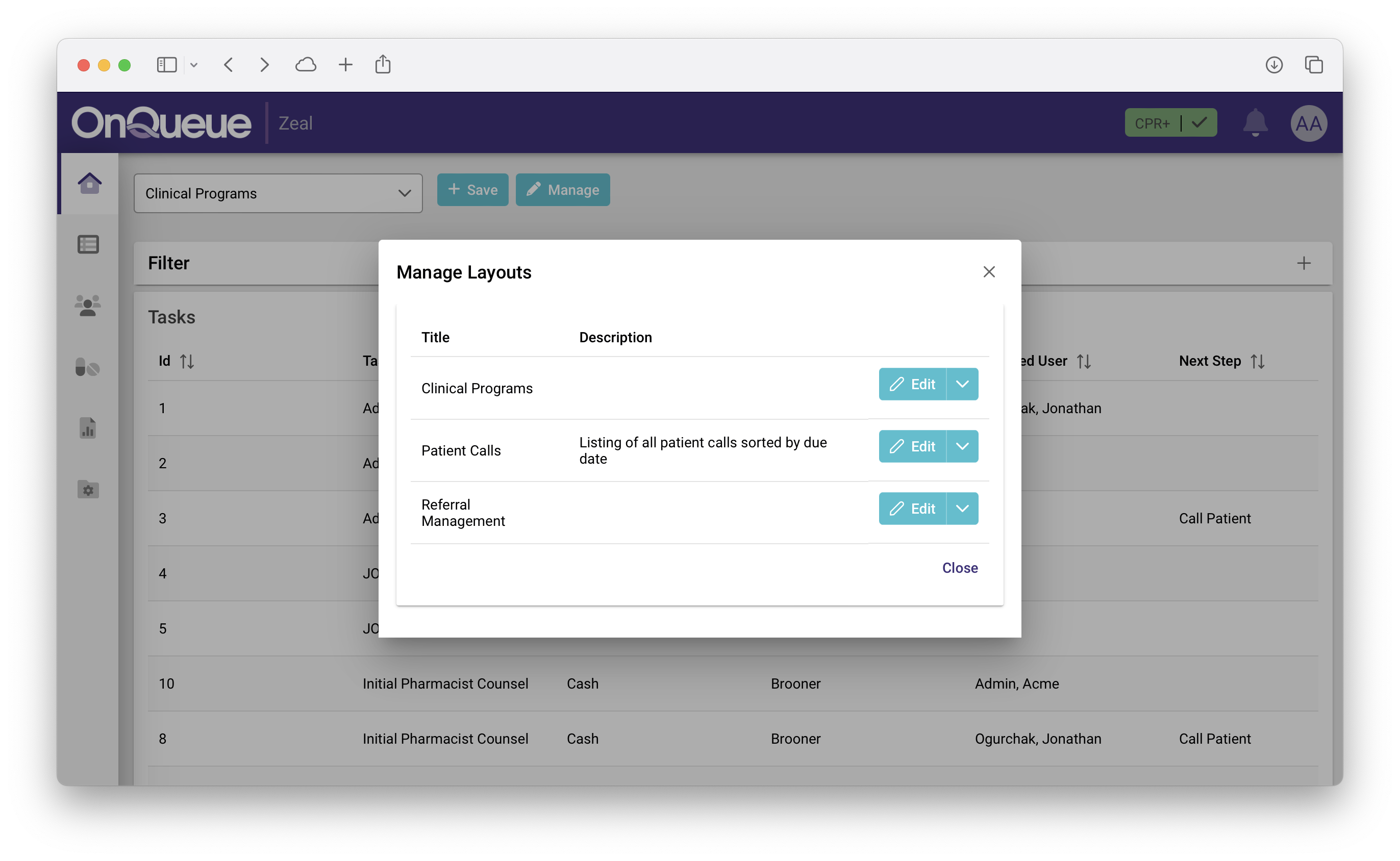 Gain Efficiencies through Thoughtful Engagement
Aggregate Information, Improve Call success, and talk with your patient where they want to be reached
Pivot data, text/email patients, and convert your average 2.5 voicemails/contact into inbound engagement.
Let the Past Define the Future
Questions answered historically will determine the dynamic logic of what questions are answered in the future.
Have a side effect? Ask the patient how they're improving, not the typical "Did you have any side effects?"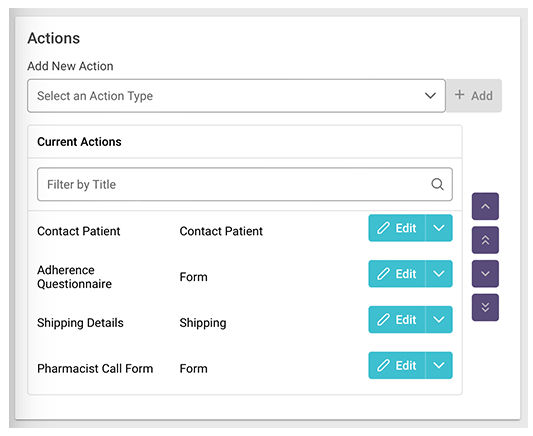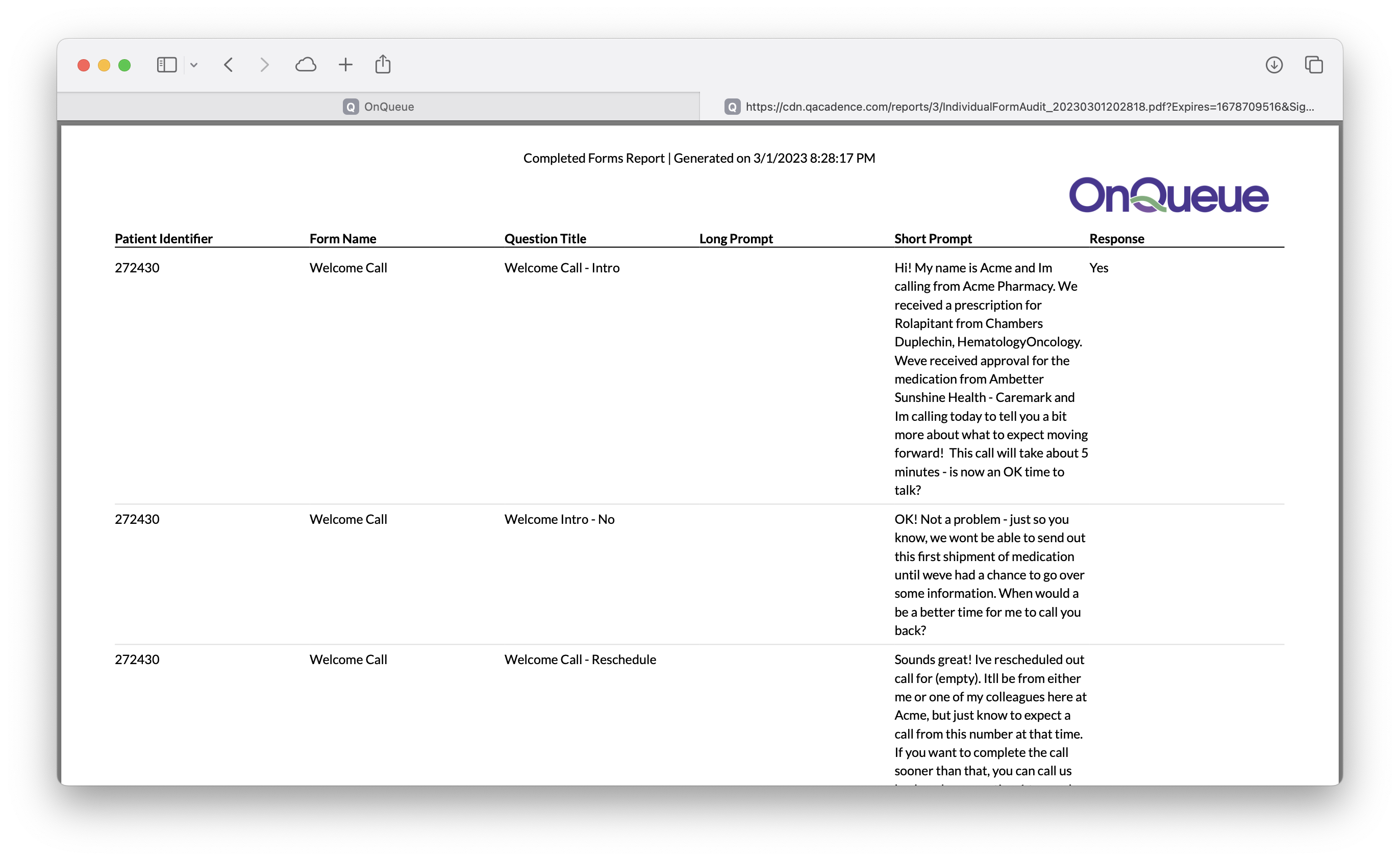 Reporting. In Real Time.
Run reports and view dashboards within OnQueue, or by leveraging our YoDeck digital signage partnership, and have insight into what's happening right now.Additional reporting capabilities available through an add-on module