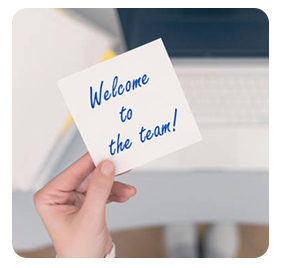 Pittsburgh, PA (8/1/22) – STACK announced today that Cassandra Pavkovich, CPhT, has joined the organization as our Director, Services & Accreditation.
Cassandra's professional expertise will expand the curated capabilities of the STACK platform and build upon the established framework pharmacies leverage around the world.
"I am very excited to be joining the STACK team and look forward to positively impacting patient care by changing the way pharmacies and healthcare practices manage compliance to regulatory and accreditation standards," said Cassandra.
"We are thrilled to have Cassandra join the team," said Jonathan Ogurchak, CEO of STACK. "Her hands-on approach to developing meaningful, actionable processes for organizations will bring another dimension to STACK and further embed our solution as the industry leading way to run your business."
About Cassandra Pavkovich
Cassandra joins STACK with 10 years of pharmacy experience, most recently managing quality at PANTHERx. She has developed auditing processes to ensure continuous quality improvement and compliance with regulations and accreditation standards and has also collaborated with ACHC in the development of their Distinction in Rare Diseases and Orphan Drugs standards. Prior to quality and compliance, she gained experience as a Certified Pharmacy Technician in retail pharmacy and order management and customer service processes in specialty pharmacy. Experiencing pharmacy from a variety of roles has helped Cassandra to guide process improvements that positively impacts the customer as well as the employee.
About STACK
STACK is the industry's only Pharmacy Information Management Platform, designed to align ongoing management of critical components of your professional life. Whether compliance with third-party requirements (like accreditation or licensure), aligning organizational membership benefits, or delivering certification programs, the intuitive framework ensures that no deadlines are missed, and nothing is lost in a sea of multiple passwords. For more information about STACK, visit managewithstack.com.